MILAN (AP) — Milan Fashion Week continued Thursday for the second day with mostly womenswear previews for next spring and summer under a steady rain.
Here are some scenes as Milan designers try to keep the focus on warm weather:
BENETTON REACHES ACROSS GENERATIONS
There's a lot of floral-on-floral action in Benetton's new co-ed, generation-spanning collection for Spring-Summer 2024, unveiled Thursday on the second day of Milan Fashion Week.
The Italian brand known as much for its consciousness-raising ad campaigns as for its bright knitwear is not looking to nudge into the luxury space, but rather into the every-day rotation of colorful dressers looking for elevated basics.
Andrea Incontri, in his third collection for the brand, reimagined Benetton's mainstays and injected fun with bright monochromes that segued into the season's upbeat strawberry and banana motifs, closing with tight floral prints that the designer treats as a wildflower patch: mix and match at will.
Denim looks punctuated the color, in two sweet miniskirt-jacket combos for her and shorts for him. The collection was mirrored across generations, underlined by babies and children accompanying by model parents.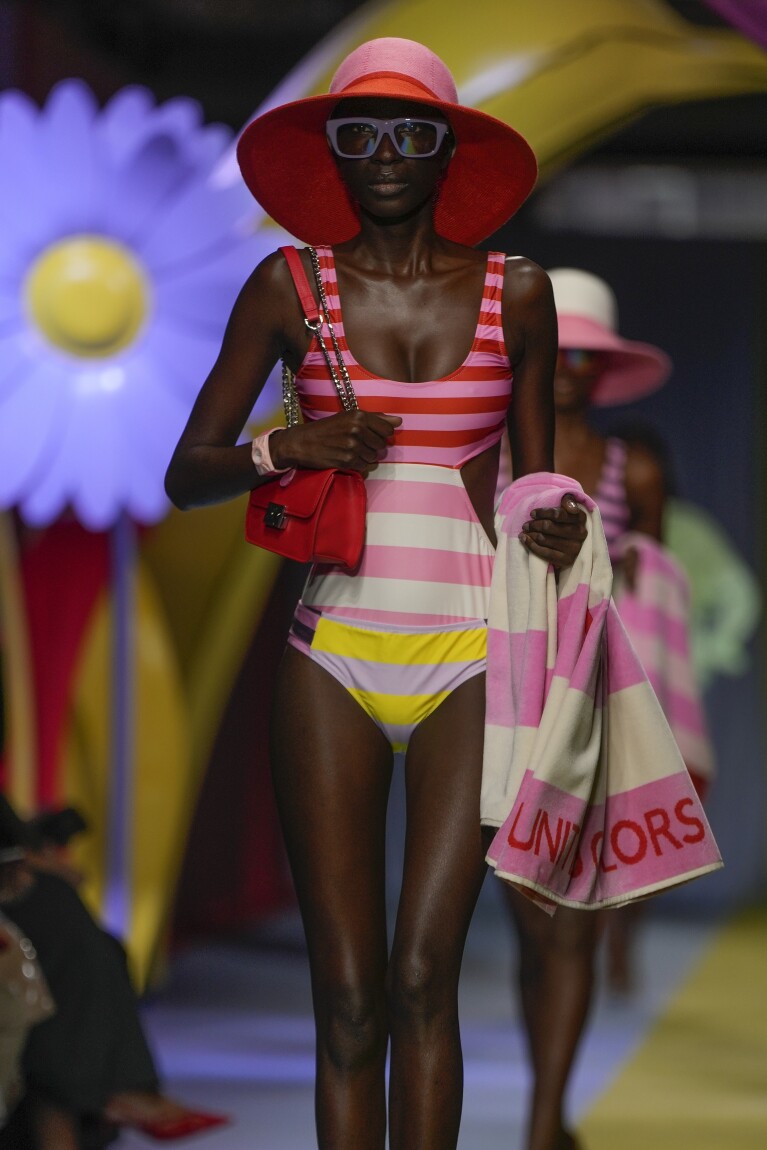 Incontri said backstage that his aim is not to create iconic pieces so much as make the wearer feel that "you are iconic. You are expressing yourself with style."